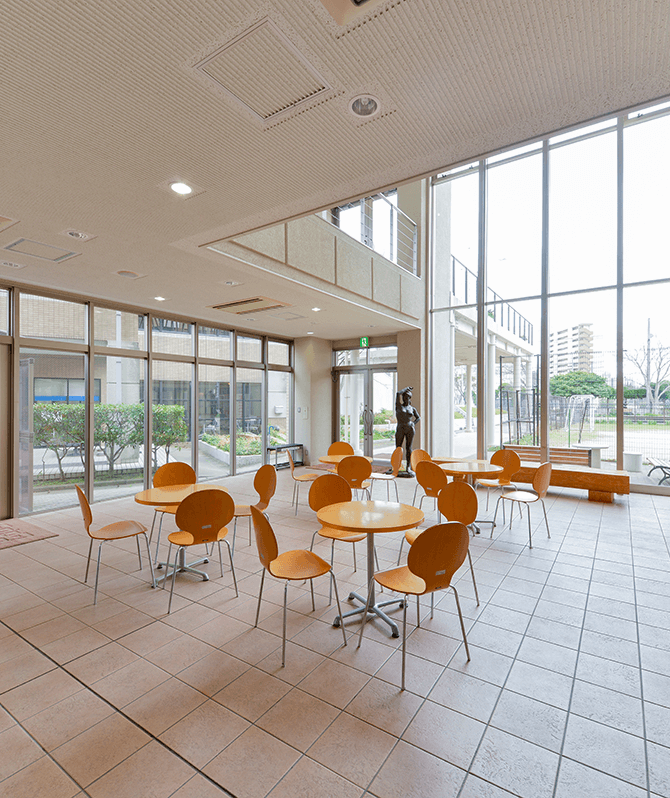 Application Requirements
If you wish to enroll in the Japanese language course, you will have to submit the documents listed below.
After receiving your application, we will carry out an entrance examination, and for those who pass the exams, we will apply for "Certificate of Eligibility" as his/her representative at the Fukuoka Immigration Bureau.
1.Recruitment capacity
150 students (April admission ・October admission)
2.Eligibility of application (Both of the followings)
Those who have completed 12 years of regular school education in a foreign country, or equivalent.
Those who passed the Japanese Language Proficiency Test N5 or higher, or those with the equivalent Japanese language ability.
3.How to apply
Applicants must submit all documents by the designated deadline.
Submitted documents will not be returned in principle.
4.Procedure of application
Statement of reason / Explanatory statement of post-course plan

※

(Japanese translation required) [ Word / PDF ]
Graduation certificate or diploma(Japanese translation required)
Japanese language proficiency certificate(Japanese translation required)
If you have a job history, certificate of employment(original)(Japanese translation required)
A copy of passport
6 photos for ID(4 cm x 3 cm = 3 sheets, 3 cm x 2.4 cm = 3 sheets)Write your name on the back of all photos.
(Caution 1)
Application documents submitted to our school will not be returned.
(Caution 2)

※

Please download and print the paper with※ from the links at every section or from the following.
・Batch download [ Word / PDF ]
(Caution3)
Click here for a checklist of application forms. [ PDF ]
5.Entrance exam
| | |
| --- | --- |
| Screening method | Document screening,interview. |
| Exam venue | The University will specify the exam venue. |
| Exam time and date | We will contact later. |
6.Educational expenses
Section
Amount (yen)
Educational expenses
Enrollment fee
150,000
Tuition fee
500,000
Intern training fee
20,000
Equipment fee
10,000
Education enhancement fee
55,000
Admission fee
15,000
Total

750,000
7.Dormitory fee
| | |
| --- | --- |
| Amount for one student when occupying one room for two students. | 215,000 Yen(6 month rent) |
| Amount for one student when occupying per room. | 355,000 Yen(6 month rent) |
Dormitory fees include equipment usage fees such as refrigerators, washing machines and gas stoves.
Electricity, gas and water charges are not included.
8.Procedure of Enrollment
Successful applicants will receive a letter of acceptance.
We will apply for "Certificate of Eligibility" on behalf of students at the Fukuoka Immigration Bureau.
A copy of the Certificate of Eligibility will be mailed to those who have obtained the Certificate of Eligibility.
Please submit the following documents and pay the following school payment by the due date.

・Graduation certificate 
(For those who only have submitted proof of graduation at the time of application)
・Educational expenses

After confirming your payment, you will receive your Certificate of Eligibility.
If you are unable to obtain a student visa at a local Japanese consulate, you will be refunded the educational expenses excluding the admission fee.
If the successful candidate does not enroll for his/her individual reasons, the tuition will be refunded excluding the entrance fee and admission fee.
The bank transfer fee for the refund will be paid by the successful applicant.
9.Address of submit the application.
Nishi Nippon Junior College Student Support Office
3-1-1-1 Fukuhama, Chuo-ku, Fukuoka City, Fukuoka Prefecture 810-0066 Japan

TEL:+81-92-721-1153 FAX:+81-92-721-1536